Hello! I'm Lisa, a/k/a The Castle Runner. I was a slave to big law until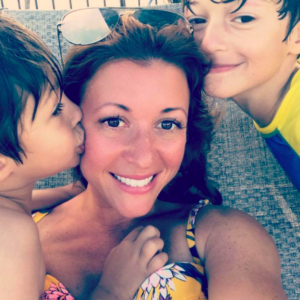 August 2016, when I took the leap out of my golden handcuffs and began in earnest to rewrite the life that called to me.
These days I co-own a trucking company with my husband, run an Etsy shop full of race related toasting flutes and other custom glassware and items, run long distances very slowly, eat clean with a side of sushi, wine and cake, and am mom to two little boys who are much, much more fabulous than me. We also share our home with two Ragdoll cats, Moosh & Lulu, and one giant Great Dane, Delhi, whom I like more than most people.
Oh. And I'm Disney obsessed. Over the course of spring and summer 2017 we sold our beautiful home in Maryland and built a new one in Florida immediately north of the Magic Kingdom, because you only live once so you might as well spend it listening to the train whistle and watching fireworks from the bedroom window.
Welcome to my journey. Hold on because it's bound to be a (fun and) bumpy ride.
xoxx.